Another new product in the saturated sports hydration/nutrition market….. it seems that every week something else pops up and it's hard to tell how any are different to the rest. In fact most are the same, just take a look at the nutritional information on the packet and compare. In saying that, there are slight variations that can work better for individuals needs, and of course that all important flavour preference! (Powerbar I'm looking at you! How are you still selling stuff ha ha).
Anyway I was contacted by the guys and gals at M:X to see if I would like to sample their new hydration product. It's something I get through a lot of so said yes obviously! Their new product is a partially prepared liquid drink mix, designed to work alone or with their new upcoming hydration system.

The drink mix comes in a 120ml foil pouch, similar to baby food, with a twist cap. Being resealable is a bonus as each pouch makes one litre of drink, running or cycling would only call for around 500ml an hour, so you can make half and save the rest for later. Although for runs or rides under an hour you should be able to get by without any additional carbs. The narrow spout also makes it easy for filling bottles, unlike some of the scoops and powers I've used before.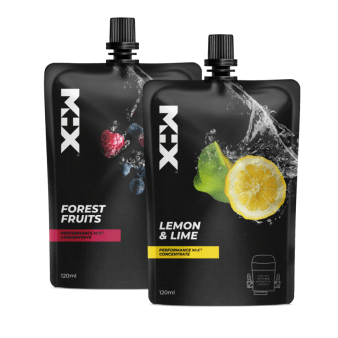 M:X is predominately aimed at the endurance athlete sector, that ties in with their new hydration system. The system works by fitting midway in the hose of your hydration pack and allows you to switch between pure water or hydration drink with the flick of a switch. Benefits are the ability to tune your hydration requirements to what you need at the time, and a clean hydration bladder with no sticky residue! My pet hate of using a hydration pack.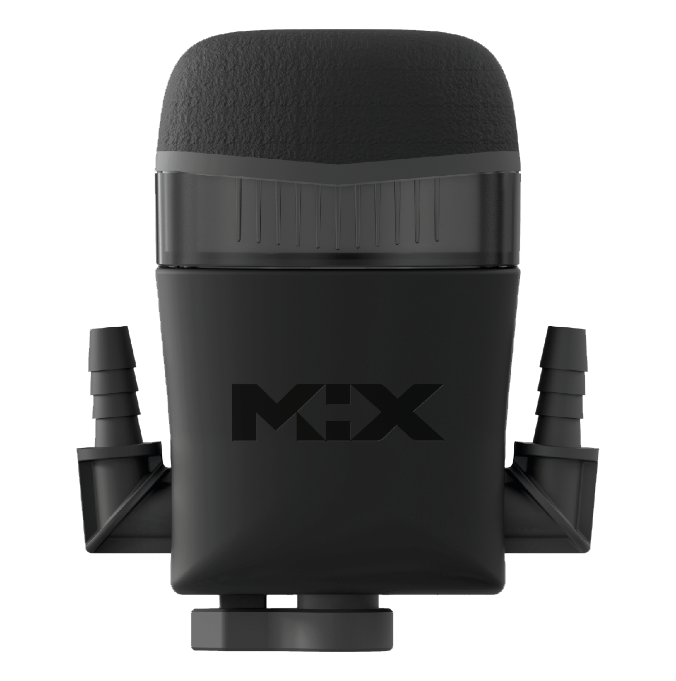 The M:X pouches come in two flavours, forest fruits and lemon and lime. I've tested the forest fruits on an 11.5 mile trail run with my friend and ex team gb age group triathlete Mike. It's never an easy day out with him! So needed to keep myself at my best for the whole run. When running longer distances I like to wear a hydration vest with chest mounted soft bottles. M:X works great with these as one pouch fills both 500ml bottles and is easily squirted into the slim necks.
The way I rate my choices of hydration or mid ride/run nutrition are by how intrusive they are to my efforts. Ie how easy they are to use, how they taste, whether they keep me going, and what they are like to clean up afterwards. I can't really comment on the scientific side of things with speed of carb delivery or specific formulation analysis, but I can relate to whether I bonk or not! Let's go with what M:X say on their website then for that. My experience so far was positive, it was fill and forget. The forest fruits flavour was refreshing, not overly sweet, and easy on my stomach. It didn't intrude into the run at all, and I had no drop in performance. That alone would keep me buying, theres no reason to switch is there? apart from falling for the next new product on the marketplaces marketing!
If you fancy trying out a new product and want a hydration system you can tune to your needs then check out M:X. It does a great job.
Head to the website HERE
Thanks to M:X for the free samples and the use of the pictures above.