I've not had a puncture in three years. Yes you read that right, three years. My bikes are always well maintained, tyres are changed relatively regularly, and I'm fairly good at reading the road. There's the critical word though…… road. Gravel is an entirely different ball game.
Last weekend I had my first gravel puncture. A giant piece of flint, that looked like a sharks tooth! sticking out of my tyre after riding through a river bed. Straight through my lovely new Hutchinson Overide tyres.
The tyre didn't deflate instantly, instead I got that Catherine wheel firework whooshing effect alerting me to the problem. After pulling over and seeing the flint residing in the tyre I suddenly got the 'fuck do I have a spare tube on me' panic. Luckily I did, but I vowed to myself at that point to get my puncture shit sorted. (Especially after changing a tube in a wet gravely manky wheel. YUK!).
As soon as I got home (on a 23-28c tube in a 38c tyre!) I started looking into my options. There's a few. Tubeless tyres, solid tyres, self sealing tubes, super strong butyl tubes, fancy polymer inner tubes, hard skin tyres, tyre inserts, and various injectable sealants. All do their own thing for stopping punctures but, its a case of suiting my needs.
Surely I just want to stop punctures right? Correct but each of the above have their own benefits, cost implications, and drawbacks. Here's m summary of each.
Tubeless tyre setup. Tubeless tyres are the future! Well thats what the industry will have you believe. Mountain bikes have been running them for a few years now and have really reduced pinch flat type punctures when running low pressures. Strictly speaking they require tubeless specific rims, rim tapes, liquid sealant, and tyres. But it can be done without, I know, I have in the past. The rims I'm using wouldn't lend themselves particularly well to this type of home grown conversion, and I'm not going to be replacing them until they give up the ghost. New wheels would, including tubeless tyres, be around £450. The upsides of tubeless tyres: they ride really nice (super supple with no tubes), they remove inner tube pinch flats, the sealant copes with holes up to 2/3mm (depending on sealant), and they are lightweight (no inner tube weight). Downsides: get a big puncture and the whole affairs a mess with sealant everywhere and the possibility you wont be able to plug it, cost is high to start your setup, tyre choices can be limited.
Solid tyres. The best way not to get a puncture is not to have anything to puncture in the first place right? in steps Tannus with their solid foam offering. Apparently they ride like normal tubed tyres but don't need pumping up and won't go down on you (snigger). They fit to all hook type clincher rims and come in multiple sizes. For my gravel application they come in a 700 x 40c and even with a hybrid tread pattern that would be suitable for most new forest gravel tracks. Upsides of solid tyres: No punctures what so ever, fit most clincher rims, ride like normal tyres. Downside of solid tyres: take a while to fit, heavy (at 730g for the 700x40c models), and surprisingly expensive (£59.99 for the 700x40c).
Self sealing inner tubes. These are available from multiple places in lots of different sizes and are a quick simple fix to puncture woes. They are essentially a standard inner tube with a liquid sealant inside. Upsides of self sealing tubes: Cheap (£4 -£10 depending on brand), easily fitted, can be patched like a normal tube, and for most normal punctures they seal them selves before you even know it! Downsides: prone to the normal tube punctures and pinches, can be heavier than normal tubes, sealant can dry out.
Heavy duty tubes. Not much to say about these really, the same as normal tubes but with a thicker wall (4mm thick!) on them to resist punctures. Upsides: can resist pinch flats, can be patch repaired. Downsides: can still puncture as a normal tube, can be heavy, doesn't self seal.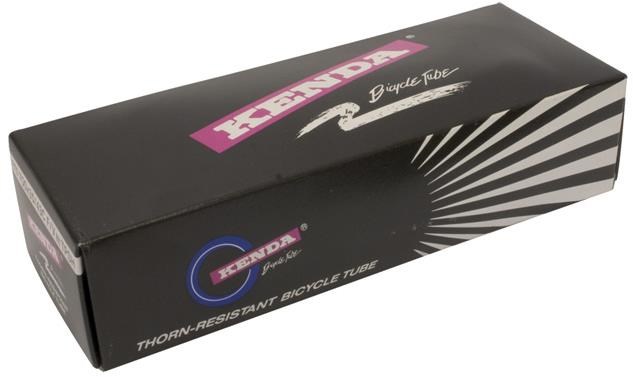 New polymer style innertubes. Tubolito is the name here, bright orange super light and super tough tubes made of a thermoplastic polymer (I think!?) that are twice as tough as normal tubes. These are really new and look like an exciting update to the only part of a bicycle to not have been tinkered with in 75+ years. Upsides: super lightweight, takes twice as much pressure to puncture them, can be patched, reduced rolling resistance, and they are orange! downsides: they still puncture and supposedly don't work with liquid sealants.
Hard skin tyres. Tyres with a tough puncture proof layer built into their construction. Now this may sound like something that all tyres should be built with but theres a few reasons why. Weight is one of them, cost is another. Upsides: thorn resistant, resistant to cuts in tread. Downsides: can still puncture, heavy (can raise a tyres weight by up to 300g depending on model), can still pinch flat, and I've always thought they feel crap to ride on.
Tyre inserts. These come in a couple of different variants, either a stick in polymer / kevlar liner, or inner tube armour. These essentially reinforce your chosen tyre with an armoured strip or a foam liner. Tannus offer the foam liners that use a similar material to their solid tyres. Upsides: liner strips are cheap and can be fixed to any tyre, Kevlar are very lightweight, tannus armour protects against pinch flats. They stop cuts getting to the innertube and stop tubes bulging out when the carcass in compromised. Downsides: The liners can be hard to install, and the hard plastic ones can be heavy and make the bike a bit of a harsh ride.
Tyre sealants: One of the most popular ways to make your tyres puncture resistant. Mainly because of ease of use, but also because of results (plus companies love for a good marketing campaign!). Each sealant is purported to be the best, not dry out, never need replacing, seal holes of varying millimetres size, and keep you rolling. You inject these into your existing inner tubes via the valve core, you can also use them with tubeless tyres, or buy tubes with the liquid preinstalled (as above). Upsides: cheap, can be injected into existing tubes, tubes can still be patched if needed, can be used in tubeless tyres, good as sealing most holes up to 3mm, and rides like a normal tube. Downsides: no good at sealing or stopping big cuts, wont stop big pinch flats, can be messy to get into tubes.
Thats a breakdown of whats in the marketplace (thats readily available), quite a selection on offer to stop those punctures. What did I opt for then? Well I wanted to keep the tyres I had already forked out for so hard skin tyres were off the list, tubeless tyres would require a wheel set change (tyres are tubeless compatible but rims aren't) making for expensive puncture protection! Another couple out of the mix on a price basis were the tannus solid tyres, and tyre inserts. They would have probably been the most effective fixes (because both completely remove the possibility of punctures and pinch flats) but at a minimum outlay of £60 and a no experience of how the ride quality and grip would be is a big gamble. On gravel, I would be willing to take a gamble the grip would be crap. Speaking of crap ride, based on experience of the plastic tyre liners I rules them out. During my time working in bike shops I've fitted a few to road going bikes, and whilst I can't dispute their benefit to commuters, but on a rigid bike going on gravel I think they would degrade the ride quality significantly. They were out. Another thing that was out on price was the new polymer inner tubes, now these actually sound great. The ability to lose rotational mass on the extremity of the wheel really transforms how a bike rides, these would do that at 54g a tube. A normal tube for a gravel bike would be around 150g, so roughly 100g saving and twice as strong. These are priced in at £30 a pop though so for untested tech (to me anyway) and still puncturable, for the money I didn't see I was gaining that much.
That leaves self sealing tubes, heavy duty tubes, and sealants. In my bike shop days I've used all three to a decent level of success. Sold off the peg self sealing tubes, and when working in the hire shop using sealant in every single tube. How often were we called out to punctures on the thousands of hires we had? hardly ever. I decided to go down the self sealing tube route. Its cheap, its reliable, and its patchable if needed. To get the best setup I made my own. I opted for Continental Cross tubes, they are tough and have a removable value core in presta valve form meaning I could use the sealant of my choice. My sealant of choice was OKO puncture free sealant, this is the sealant we used in the bike hire days. It just works. It doesn't dry up and can fix holes up to 4mm thanks to its fibrous formulation. Yes both of these will add weight to the wheels but no more than 100g per wheel, I think I can stomach that for a hopefully flat free riding experience.
So far I've covered about 75 miles off road in the new forest, I know thats no great shakes, but its been puncture free (the last punctured within 50miles but that could be bad luck). The ride of the sealant setup is almost identical to before, you aren't really going to notice the extra sealant weight, and the tyres should need pumping up less. A small success but I'll take it! I'll see how it goes and keep you updated! hope you sort all of your puncture woes!
BC